Data Science — What Is It & Why Should You Care?
Understanding the need for Data Science & Machine Learning and why it's the future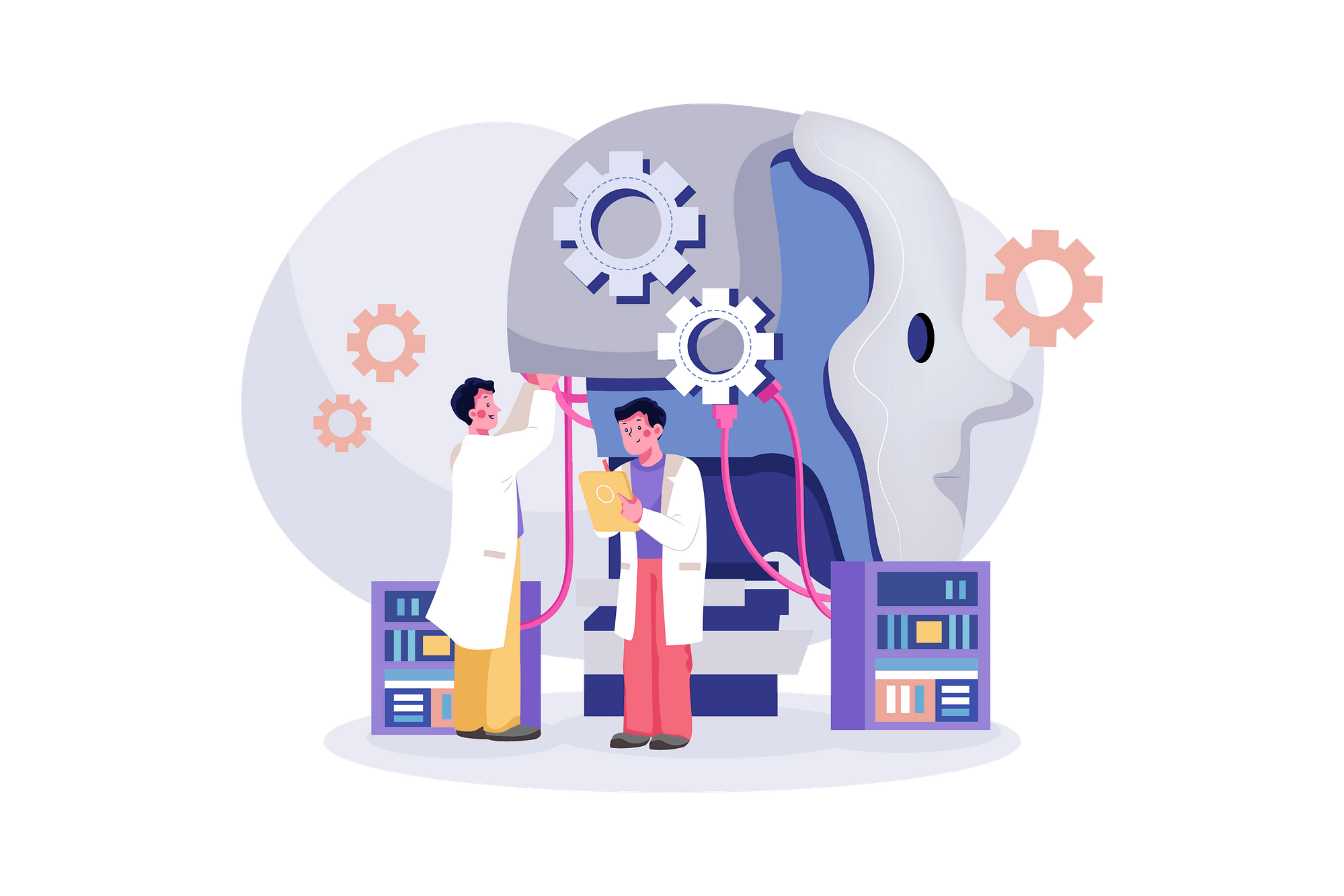 Data is the new oil.
Data mining using data science is the new skill in demand
You probably already know about its application in the invention of driverless cars, Netflix movie recommendations, and Amazon store upsells. However, data science is much bigger than that.
You will find data science applied in every industry in the 21st century. For instance, you will find it in the automobile industry which enables techs to predict the failure of equipment and machines (this is called Predictive Maintenance).
Or the banking industry, which is interested in using machine learning to prevent fraud and keep your transactions safe.
Or in healthcare, where data science and machine learning help doctors predict the onset of a disease so that the healthcare provider can build a treatment plan even before the patient shows the first symptoms.
Seagate, one of the top data companies in the world, did a study called The Digitization of the World.
Findings published in November 2018
A global community will produce 175 ZB's of unstructured data by 2025
Unstructured data is in the form of images, text, etc. This data is produced by all of us, across different industries every time we interact with the systems of these industries.
Data Science & Machine Learning will transform industries
Using data science and machine learning allows companies to make faster decisions.
It can develop insights that are beyond human capabilities based on the patterns derived by Big Data.
This allows us to act at the right time and take advantage of opportunities, converting them into closed deals.
EKHO is powered by Data Science
We've grown to a 7-figure company, building relationships and partnerships with 2 Fortune 500 companies, 3 marketing agencies, and 4 consultants with their own client base. Our team is passionate and incentivized, and our clients are fulfilled.
Together we've grossed $6.7 million in revenue, with EKHO being a 35% profit sharer.
Our client's also say good things:

I have run a media buying agency for 25 years. I have worked with a lot of clients and vendors over the years. I recently hired Ekho to help me with a major drop in sales we experienced due to the changes in ad regulations.
They were able to restore our conversion rates back to the ""good ol' days"" within the promised 90 day timeframe. It was a huge endeavor that Ashley just 'tweaked' and made it seem easy. This is the least of what Ekho has done for my agency. She has helped guide me in many digital endeavors of the business – I have expanded my services, grown my agency beyond what I could have done on my own or with anyone else. I'm able to finally live my life the way I want and work with clients I choose.
Ashley is 100% devoted to the very best services available today for SEO and every single aspect of data-driven SEO. She is accountable, provides clear result reports, and is available to answer all my questions. She integrity and commitment is simply… quite impressive. She is very leading edge for results, performance and for any company to have greater success. Anyone would be lucky to have her on their team! I know I am.
— Cora Williams, Five Star Google Review

Ashley at Ekho is a consummate professional and an artist. I'd never heard of a ""Data Scientist"" before and thought it was a bit hokey… and then I met Ashley. She's got to be a savant or something. She completely revamped my website, making it attractive, inviting, easy to navigate and with a strong visual authority.
It simply feels right. Finally, I have something that represents me accurately. Not only that, she was able to get people to actually find my website on Google within her 3 month guarantee. I was so surprised when I searched for the keywords in my local area and my website came up at the top of the organic results. Since then, my business is growing seamlessly and any time I have questions, I ask our favorite ""Data Scientist"".
The rest of the Ekho team is also a joy to work with — able to give you what you want while gently talking you out of some of your bad ideas. Ekho is a terrific partner. I can't say enough good things about this company.
— Kethrin Langford, Five Star Google Review

After a year of interviewing SEO "experts" we went with Ekho. Ashley, their Data Scientist, demonstrated she knew how to leverage our domain to return on its investment. We have campaigns that Ashley has launched and managed that are closing in on 205% ROI!
Ashley is responsive and makes herself accountable to the outcomes. If she is not sure of something, she is always straight-forward about it and offers an alternative approach. She will lose you in the details of her capabilities, and it's clear she's passionate about what she's doing. Speaking with her and learning from her has been an experience in itself, and I've never been so happy with an SEO professional before.
— Author Morgan, Five Star Google Review

The team at Ekho have been really great to work with. They have provided us a ton of value in every meeting. We were unsure if their big claim of being on the front page in the first 90 days was real, but it ended up being true and we were definitely ready to pay for another six months after we saw that it was working. Ekho has brought us a lot of new business. Highly recommended!
— Simon Poles, Five Star Google Review


When we decided to re-design our website we decided to go with a different marketing agency, but it was a disaster. The website was beautiful, but it was slow and our rank was slowly declining, so we were losing traffic and sales nearly every week that passed.
I reached out to Ekho to help us out with a website audit to find out what was going on, and within 2 days I had answers and a plan. I was delighted to see how prepared and professional Ashley and her team were. They took the time to explain all the options to us and came up with some creative solutions to achieve our goals while keeping our budget in mind. We've since worked with them in different areas of our business and have been very satisfied with the outcomes.
We've been working with them for about five months now and I never worry about whether we'll be getting more customers, because it's been steady ever since we signed with Ashley. The site is SUPER fast and we're ranking high in pretty much every location we sell locally at. People are even starting to find us from other locations around the states and buying online.
If you're looking for a company that is professional, personable, and does an amazing job, I'd recommend Ekho 1000%.
— AMM Store, Five Star Google Review

Ashley always does an awesome job! I have gone to Ashley for a few projects now and I have always been wowed by her attention to detail, her reliability and her attention to detail which I find extremely important when working with a web designer. Those qualities are hard to come by, but Ashley encompasses them all. She is also super friendly and a pleasure to deal with. I would highly recommend Ashley and Ekho Creative!
— Jonas Babrauskas, Recommends EKHO on Facebook